Grow your playerbase
with
in-game rewards
Power up your acquisition, retention & winback campaigns.
Reward your players and measure success.
Meet Magnet, an easy-to-use, all-in-one platform for game publishers to promote Game-as-a-Service, live games and new releases.
Launch Campaigns in minutes

Be Ready for your Next Event

Keep track of your past Campaigns

Manage your Games & Rewards in one place

Manage all your games in one place

Get Insights and KPIs in real time
Designed and engineered by veterans of the gaming industry
Give away in-game rewards without game developers
Magnet makes it easy to run unlimited campaigns with minimal configuration and help from developers so you can unleash the full power of your creative marketing initiatives.
Customization
Your game brand
Your rules
Magnet is headless — Manage it like the way you do, giving you greater control and flexibility to apply your game brand, and create the best experience outside the game client for your players.
Integration
One integration
Multiple platforms
Magnet simplifies API integration for game developers while enabling game publishers to run campaigns and send in-game rewards across multiple platforms, including emails, landing pages, websites, and mobile apps. It also supports offline usage through NFC, QR codes, and Digital Out-Of-Home ads, making it ideal for gaming conventions, events, and players on the go.
Data
Analytics & insights
Data privacy by design
Magnet provides real-time analytics to see how they perform directly from the dashboard or your favorite tools. Players can also access their own data and manage their privacy at any time.
Plan your campaigns
Integrate to your strategy
Designed to become part of your campaign creation's funnel, we aim to be fully integrated to your workflow and help you reach your KPIs.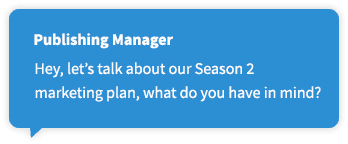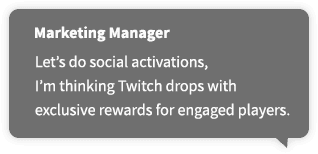 Set it up only once
Magnet requires minimal set up. Set up your game in the dashboard and make the necessary connections to your environment. You can now run as many campaigns as you like without repeating this step.
Reward your players
Campaign created successfully
Reach your audience where they are
While creating a new campaign you will be able to target your audience on your chosen acquisition channels (social, mail, twitch drops).
In-game reward is set successfully
Set up rewards and conditions
Your prospects will be able to unlock and redeem items and bonuses based on what and how you decide they would obtain.
Integrated with gaming platforms
Magnet is set to work with a variety of third party platforms such as Twitch, storefronts, Discord and social media platforms.
Measure, analyze & improve
Get insights on your audience
Magnet provides you with insightful metrics to understand your prospect's habits and behaviours in a personnalized dashboard.
Measure cost & efficiency
Use Magnet's metrics to help mesure the return on investment of a marketing campaign such as the cost per user.
Export data to your tools
Export or send all your Magnet data in a wide range of formats to create reportings and analyze your performances.
Security
Secure link between your game and Magnet
Pricing
We have a solution tailored to the size of the studio or publishing department. For more information, do not hesitate to contact us.
Save 2 months with yearly billing!
Sign up now
for the closed beta
We would be thrilled to count you amoung our trusted partners to build with you, the perfect tool to help you reward, grow and understand your players.