At Kangurus, our mission has always been to help game developers and publishers with the success of their games. Whether you're building a AAA or an indie game, we're here to serve up great games made by talented studios from around the world.
We provide a wide range of services to support game productions, publishing, digital marketing, and social media.
Engineering

Discord Bot
Twitch Drops
API Integration
Web Development
Game & Web Integration
Design

Packaging
Social Media
UI/UX Design
Game Screens
Twitch Overlay
Publishing

Steam
App Store
Microsoft Store
Epic Games Store
Google Play Store
Social

Discord
Twitter
TikTok
Instagram
YouTube & Shorts
Marketing

Email
Media Ad
Brand Identity
Data Pipelines
Salesforce Integration

How everything starts
Our story
We met at Activision Blizzard in the Battle.net EMEA team, where we contributed to publishing and digital marketing initiatives. After years of collaboration, the French office closed, and we decided to keep our skills and know-how for the gaming industry.
That is how Kangurus was born and it is founded on 3 core expertise: Art, Design, and Engineering.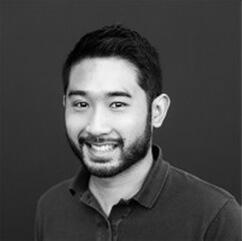 Sann-Remy Chea
Engineering
After his master's degree in computer science in 2011, Sann-Remy started his career at Ubisoft as a software engineer, where he implemented gameplay mechanics and various pipelines. A few years later, he joined Blizzard and contributed to regional and global marketing projects. He connected systems including World of Warcraft player characters, Battle.net platform, and multiple online services.
Past companies
Spoken languages
English, French.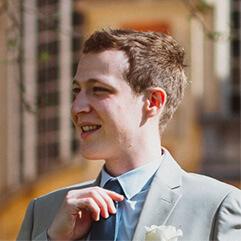 Louis-Jerome Leger
Design
LJ is a rare talent with a blend of technical and design skills who has worked in the gaming industry for over 9 years. He began his professional career in Front-end development and User Interface design. He took a job at Blizzard in 2014, creating assets for game franchises including Diablo, StarCraft, and World of Warcraft. Following this journey, he specialized in UX/UI design, building mobile applications, websites, and platforms to support games.
Past companies
Spoken languages
English, French.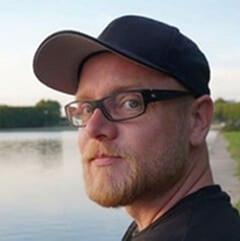 Henning Kaiser
Art
Henning is a 17-year game industry veteran. He led several multi-cultural teams at Blizzard in the US and Europe while supporting social media and event venues such as Gamescom and BlizzCon. After a few years, he moved to the Battle.net EMEA team where he has created numerous visuals to assist marketing initiatives. He also adapted logos of AAA games like Hearthstone, World of Warcraft, and Overwatch, for the European market.
Past companies
Spoken languages
English, German.
How can we help you?
Let's talk
In a few words in English, German, or French, let us know how we can help you.
We also have an email address if it's more convenient:
We usually reply within 2 business days.